Lithium Battery In-situ Gassing Volume Monitor Tester
Brand: IEST
Product origin: Xiamen
Delivery time: About 6-8 weeks after placing the order
Supply capacity: About 20-40 sets/month
Introduction: Using a high-precision power-electric co-core test system, it can monitor the gas production behavior of the battery cell on-line for a long time, and assist in the research and development of materials and the analysis of the gas production mechanism of the battery cell.

Application: analysis of chemical formation gas production, overcharge gas production analysis, cycle gas production analysis, storage gas production analysis.
Download:
Lithium Battery In-situ Gassing Volume Monitor Tester
Lithium Battery In-situ Gassing Volume Monitor Tester
GVM2200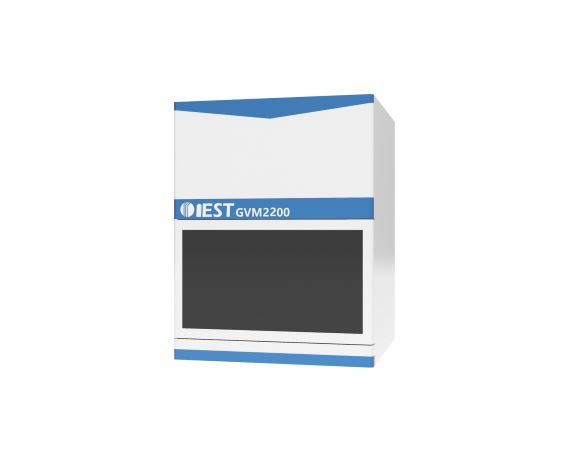 Product Parameters And Advantages
Product Parameters
Installation Requirements of Host Device




Desk

balance table


Battery soaking liquid

mineral oil(like silicone oil)

Voltage

200-240V/50-60HZ


Voltage variation tolerance

±10%

Power dissipation

150W(GVM2100)、280W(GVM2200)

Environment temperature

25±5℃

Environmental humidity

Humidity <95% Rh at the temperature of 40 ℃


Environmental magnetic field

keep away from intense electromagnetic fields

New weight

55kg(GVM2100)、60kg(GVM2200)


Dimenstion

500*500*700(mm)

Auxiliary Device

Charge-dicharge device

Self-supply or provided by IEST

Computer


Self-supply or provided by IES
Advantages
1. Quantitative cell formation gas production volume and gas production rate.
2 .Optimize the battery formation process, improve production efficiency and reduce production costs.
3.Quickly evaluate the gas production behavior of batteries under high temperature storage, high temperature cycling, etc.
4.The first in the industry, jointly developed with CATL and obtained the only authorization.

Creative Solution—GVM


Why Use IEST GVM 2200
1.The formation process of lithium-ion batteries will generate a large amount of gas. The volume of gas produced is closely related to the chemical system of the battery. The formation conditions determine the formation quality and formation time.
2. Overcharging of lithium-ion batteries will cause obvious gas production, which will cause a sudden increase in battery volume or pressure, and increase the risk of thermal runaway of the battery. It is often necessary to monitor the production for early warning at the initial stage of overcharging.
3. Lithium-ion batteries will also produce gas during long-term storage or circulation, especially under high temperature conditions. Therefore, it is necessary to monitor the cycle of gas production in a certain period to evaluate the reliability of the battery.
4.IEST GVM 2200 adopts high-precision mechanical monitoring system to record the volume change of the battery in the whole charging and discharging process in real time in order to obtain the accurate gas production volume and gas production rate of the battery cell at each stage. Thereby improving research and development efficiency and reducing production costs.
Applications
Client Companies Using IEST GVM2200