Lithium Battery Slurry Resistance Tester
Brand: IEST
Product origin: China
Delivery time: About 6-8 weeks after placing the order
Supply capacity: About 20-40 sets/month
Introduction: Use the upper, middle and lower three pairs of electrodes to test the resistivity of the slurry at different vertical heights, evaluate the conductivity of different formulations of slurry and the settlement performance with the standing time, and assist in the research and development of slurry formulation development and monitoring of the stability of the stirring process.

Application: Material evaluation, formulation evaluation, and sedimentation performance evaluation of lithium (sodium) positive and negative electrode slurry and conductive agent slurry.
Download:
Lithium Battery Slurry Resistance Tester
Lithium Battery Slurry Resistance Tester
(BSR2300)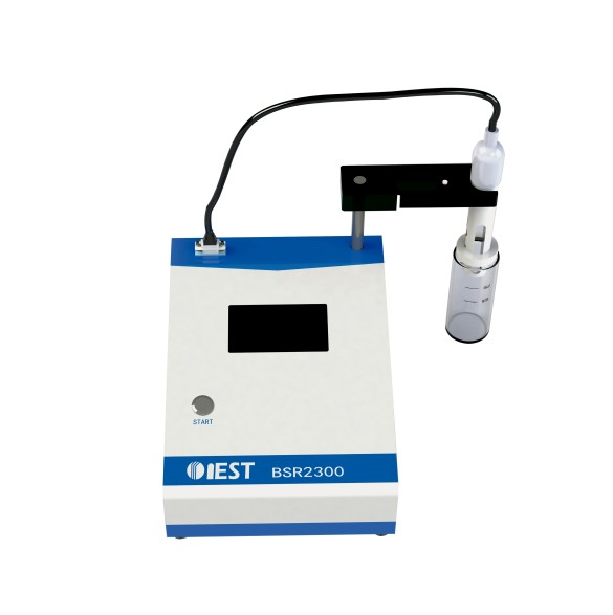 Product Parameters
Parameters

Resistivity Measurement Range

2.5Ω*cm-50MΩ*cm

Resistivity Measurement Resolution

0.01μS/cm

Resistivity Measurement Accuracy

±0.5%

Installation Requirement

Voltage

220-240V


Voltage Variation Tolerance

±10%

Power

<80W

Environmental Temperature

0-40℃


Environmental Humidity

<80%RH


Net Wet

5KG

Dimension(W*D*H)

210mm*300mm*120mm(W*D*h)

Advantages
1.A new method for evaluating the electrical properties of slurry.
2.New method for evaluating slurry settlement.
3.Optimize the slurry mixing process, quickly identify production abnormalities, and improve production efficiency.
4 The first in the industry, jointly developed with CATL and obtained the only authorization.
Why Use IEST BSR 2300
1.Slurry is an important intermediate product in the production of lithium-ion batteries. The uniformity and stability of the slurry greatly affect the consistency and electrochemical performance of the final battery.

2. The current method of monitoring the slurry is only the viscosity parameter, which cannot accurately evaluate the uniformity and stability of its electrical properties.
3.The conductivity parameters of the slurry are significantly correlated with the formulation of the slurry, the type and content of the conductive agent, the type and content of the binder, etc.
4.The IEST BSR 2300 meter can be used for material evaluation and screening, and can realize the monitoring of the process stability of the slurry.
Applications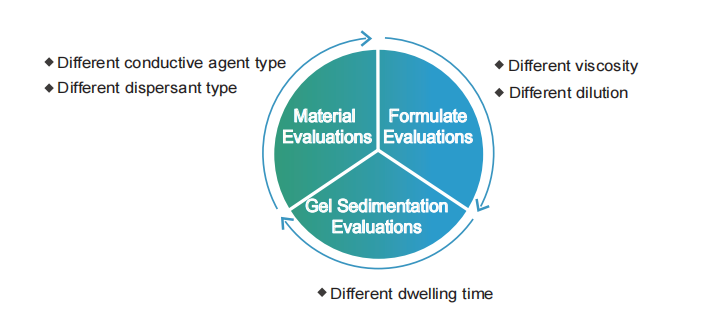 Client Companies Using IEST BSR