Lithium Battery Automatic Voltage Internal Resistance Tester
Brand: IEST
Product origin: Xiamen
Delivery time: About 6-8 weeks after placing the order
Supply capacity: About 20-40 sets/month
RO1100 automatic lithium-ion battery voltage internal resistance tester is a device with high integration, high openness, complete system functions, minimum human intervention, and rapid measurement of battery voltage internal resistance.

Application: Voltage internal resistance test of soft-pack batteries, voltage internal resistance test of hard-shell batteries
Download:
Lithium Battery Automatic Voltage Internal Resistance Tester
Lithium Battery Automatic Voltage Internal Resistance Tester
(RO1100)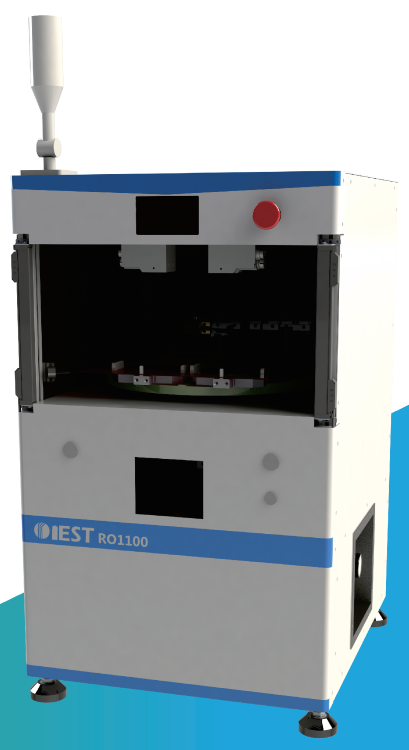 Main Instrument Parameter

Resistance range

0.1µΩ~3.1KΩ

Resistance accuracy

±0.5%FS

Voltage range

0V~60V

Voltage accuracy

±0.03%FS

Test efficiency

≥ 15pcs/min
Installation Requirements

Voltage

220V

Voltage variation tolerance

±10%

Power dissipation

70W

Environmental temperature

25±5°C

Environmental humidity

≤80%RH

Environmental magnetic field

Keep away from intense electromagnetic

Net weight

100kg

Dimension(w*d*h)

510*600*800mm
The voltage and internal resistance of Lithium Ion Battery are two main battery parameters. Accurately and quickly characterizing these two parameters is the key to monitor the stability and status of battery production and improve the efficiency of production and testing.
At present, most cell enterprises use simple resistance instrument combined with manual test clipproblems ,which is below:
1.Manual measurement of cell by cell, time-consuming and laborious.
2.The contact force of the test clip cannot be fixed, and the contact resistance fluctuates greatly, resulting in themeasured resistance fluctuation.
3.Each clamp test, easy to damage the tab.
4.Only one cell can be tested at a time, and the test efficiency is low.
5.Need to manually record the cell barcode and voltage, resistance data, and uploaded to the monitoring system,prone to error.
6.It is necessary to manually determine whether the voltage and internal resistance are in the specification range, and high demands on people.
RO1100 automatic battery voltage resistance tester is a device with high integration, high openness, perfect system function, minimize human intervention, rapid realization of battery voltage resistance measurement.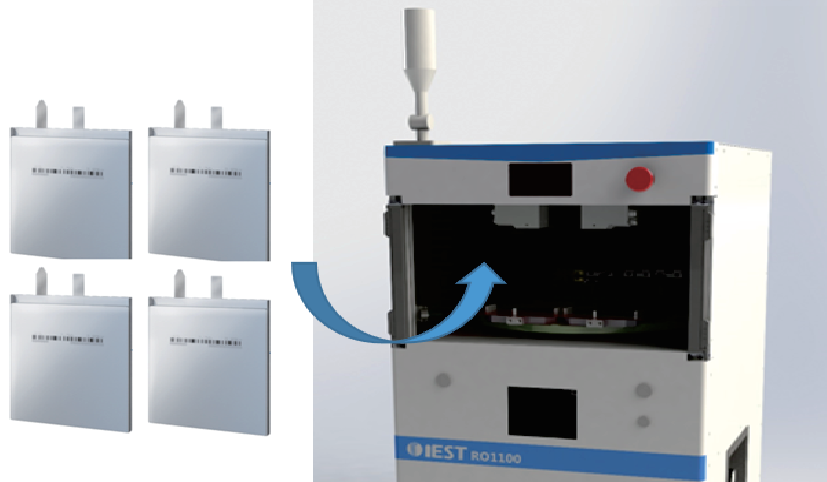 Advantages
1.The equipment has four channels, can be a single continuous test of 2 cells.
2.The contact force of the test clip is fixed, the contact resistance is fixed, and the measured resistance fluctuation is small.
3.Can test two cells at a time, high test efficiency, can test more than 15EA in a minute.
4.Plane contact, with little damage to the polar ear.
5.Automatic scan code cell, automatically test the voltage internal resistance data and save.
6.Automation software can set the voltage specification range, beyond the specification of automatic alarm.