Latest Global Power Battery Installation Data
2023-11-10
On November 7, global information organization SNE research announced the world's latest power battery installation data.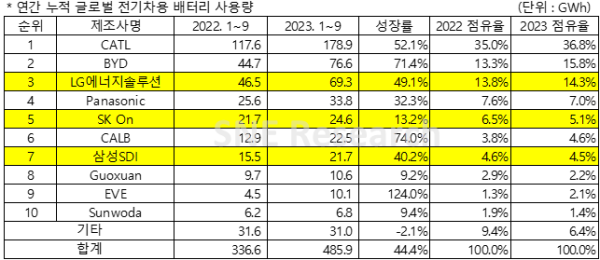 Power battery installation data
From January to September 2023, the battery capacity of electric vehicles (EV, PHEV, HEV) registered in countries around the world was approximately 485.9GWH, an increase of 44.4% compared to the same period last year. For the whole year of 2022, global power battery installations will be 517.9GWH, and current statistics have exceeded 90% of last year's total.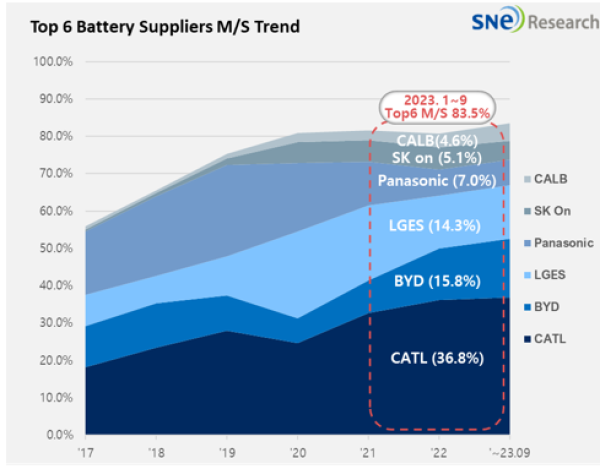 List of the top ten global power battery installations
In September, 56.9GWH of power batteries were installed globally, down 13.9% from the 66.1GWH installed in August. Compared with the top ten list from January to August, the shortlisted companies have not changed - six Chinese companies: CATL, BYD, Sino-Sino Aviation, Everview Lithium Energy, Guoxuan Hi-Tech, and Sunwanda. There are three Korean companies: LG New Energy, SK On, and Samsung SDI. The Japanese enterprise is Panasonic.