LG Invents New Flame-Retardant Materials
2023-11-03
Korean companies LG Chem and LX Hausys have jointly developed an innovative material that delays thermal runaway in batteries and can last for more than 20 minutes in a flame at 1,500°C.
This milestone material, called Special Flame-Retardant CFT, it features the ability to withstand intense flames and high pressures for longer than existing thermoplastic materials, the companies said in a joint statement.
LG Chem said Special Flame-Retardant CFT combines LG Chem's super flame barrier material technology and LX Hausys'continuous fiber thermoplastic (CFT) manufacturing technology. The super flame barrier material developed by LG Chem in 2022 is capable of withstanding flames at temperatures exceeding 1,000°C for more than 10 minutes, it added. LX Hausys has improved the performance of its material through a manufacturing technology that laminates thermoplastic to the material in the form of tape.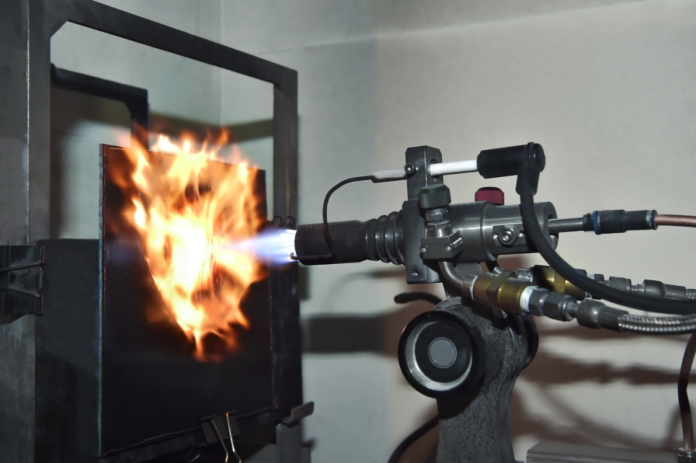 Special Flame-Retardant CFT is strong and deforms very little under force, and it can be used for the top and bottom covers of large battery packs in electric vehicle battery assemblies.
The two companies expect the new material to effectively delay the spread of flames in the event of an EV battery fire, ensuring the time needed for drivers to evacuate and put out the fire.
"LG Chem's in-house testing (torch test) exposed 1.6mm-thin special flame-retardant CFT to temperatures and pressures in excess of 1,500°C, and it did not melt, bleed, or create any holes after 20 minutes," the company said, and It is emphasized that this will be the highest level of flame retardancy in the industry.
LG Chem and LX Hausys addressed the heat and pressure associated with thermal runaway that are difficult to withstand with existing plastics by developing Special Flame-Retardant CFT, the companies said in their joint press release.
In 2022, LG Chem has completed the development of super flame barrier materials and established a large-scale production system. Super flame barrier materials that can be accurately formed are mainly used in battery modules. Since special flame-retardant CFT developed in 2023 is used in the large battery pack cover that surrounds the module, using both materials together provides a double barrier against the spread of flames.